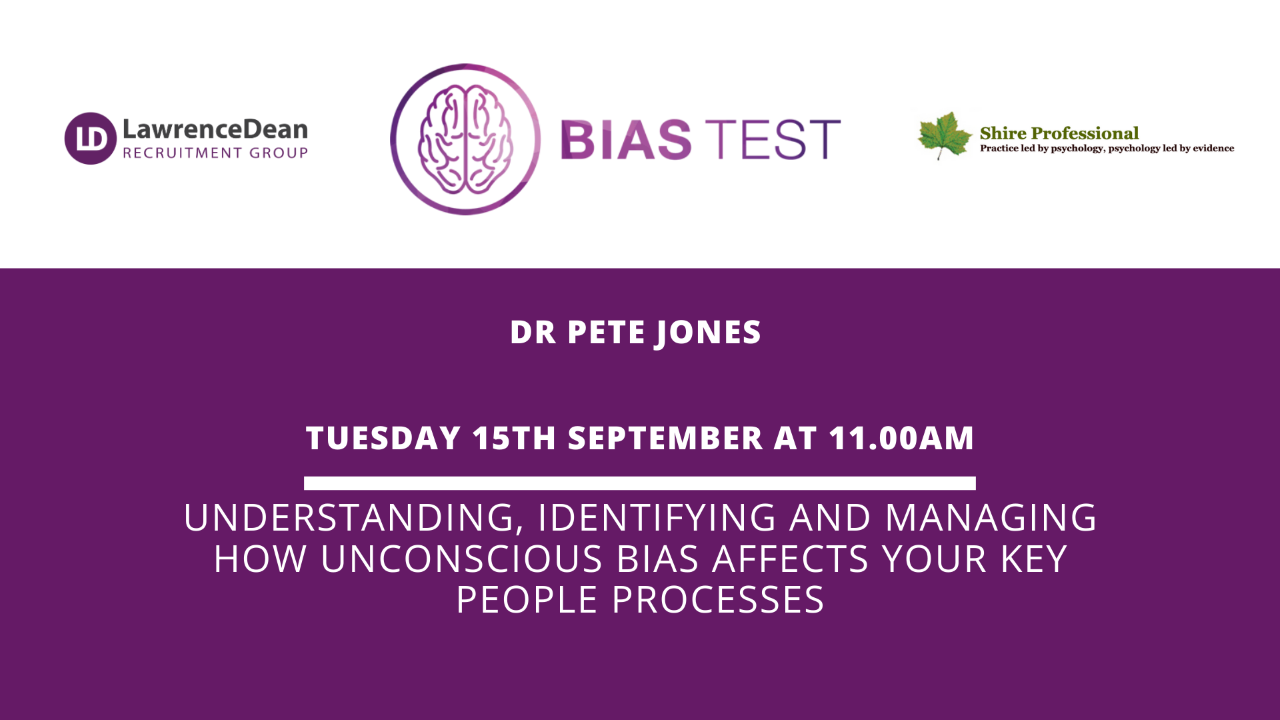 Webinar: Understanding, Identifying and Managing How Unconscious Bias Affects Your Key People Processes
17th September 2020
Do you understand unconscious bias and how to stop it damaging some of your key people processes?

Are you ready to understand your own views around bias and steps you can take to manage this effectively?

In this webinar:

Unconscious (implicit) Bias is a threat to many of our people processes, not least to our recruiting, performance management, reward, work allocation, team formation and promotion systems. It can damage relationships with communities, customers and service users.

This session looks at the impact of unconscious bias in our people decisions, including recruiting, work allocation, performance management, meetings and informal work networks.

It concludes with top tips for individuals and for organisations to mitigate bias in their key people processes.
Previous
Next