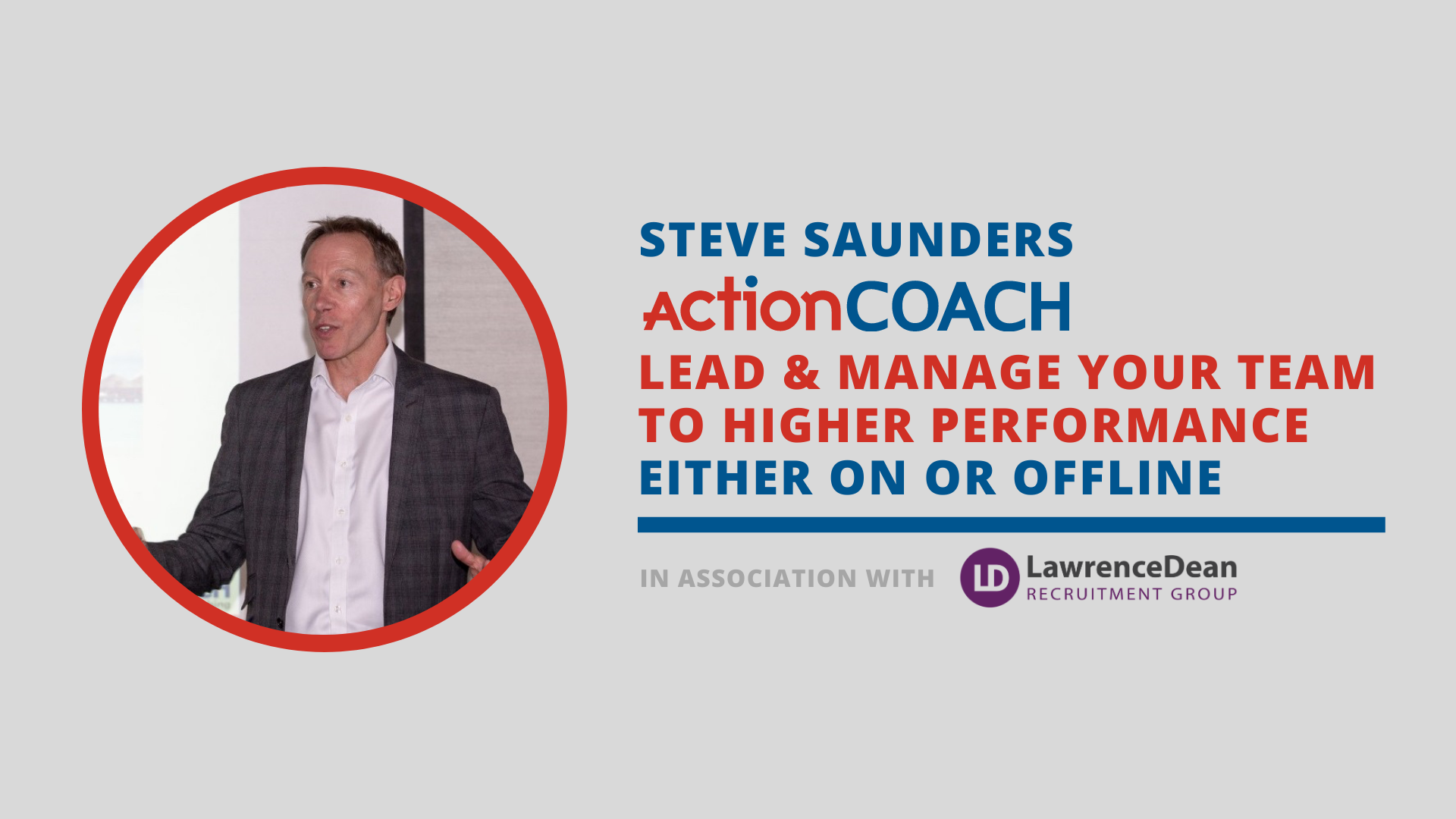 Lead & Manage Your Team to Higher Performance Either On or Offline
24th September 2020
How would you rate your leadership & management skills, now that you & your team are not always working in the same place?

Are you ready to develop a high-performance team and get more done?

About this webinar

The timeless principles of Leadership & Management do not change, only the application. Before the Coronavirus pandemic, over 80% of managers were leading a team with at least 1 person working remotely. Going forward into the "new normal" an increasing amount of your team will be spending more time working from home or away from the office.

Don't let location or distance distract you from the fundamentals of leading & managing your people.

By attending this webinar you'll learn how to:

• Increase your awareness about the critical role you play in driving the performance and success of your team, and therefore the business.
• Understand your team's motivators and create an energised and engaged culture
• Understand how mutual accountability, open communication, trust and shared ownership can create winning teams.
Previous
Next